TinyESP is a tiny size breadboard adapter for ESP-12/ESP-07 ESP8266 WiFi module. It contains a 3.3V voltage LDO, a Reset button and a flash jumper.
Please refer the link for more information.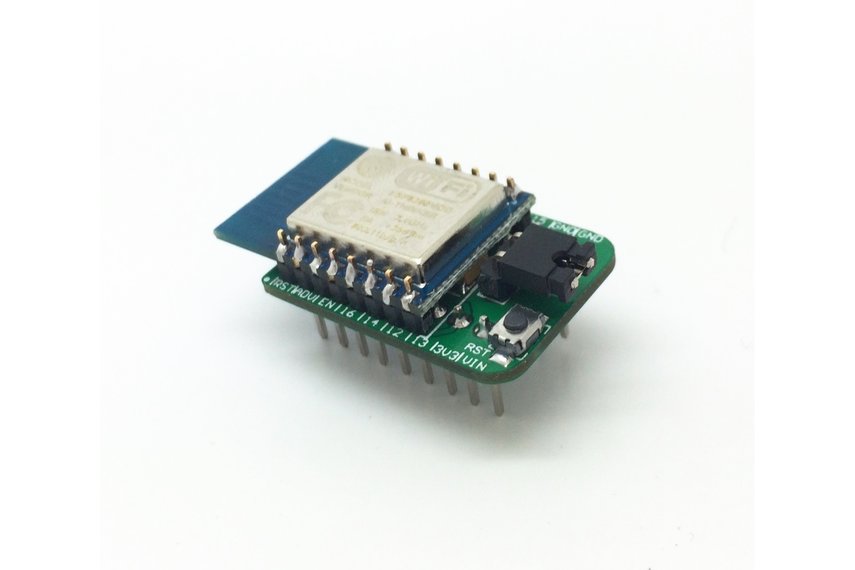 Why did you make it?
ESP8266 is an inexpensive serial-to-wifi tranceiver chip that can be used to connect any microcontroller with a serial port to a WiFi network. Because of its simplicity and low cost, it is getting popular among hobbyists for building Internet of Things (IoT) applications.ESP-12 are very well featured ESP8266 modules that have all the I/O pins available to developers. ESP12 uses 2mm pitch edge castellation (half-via) connectors that are almost impossible to mount on a breadboard. The adapter is breadboard friendly.
Features
Fits ESP-12 module
Tiny size
Breadboard friendly
Vin >4.3V (max. 12V) input possible with 3V3 onboard voltage regulator
Flash jumper and reset button
Single post for 3.3V output near voltage regulator
How to buy it?